Mirror Pond, Bend, Oregon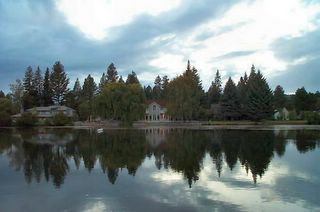 Mirror Pond, Bend, Oregon. Picture taken with an old but reliable
Kodak
DC280.
Bend is a beautiful town in central Oregon. Mirror Pond is right in the center of town. There is a beautiful park on the bank of the pond. One of my favorite pale ales is named after this pond and brewed nearby. Get yourself down to
Deschutes Brewery and Brewpub
and order a pint of Mirror Pond Pale Ale for yourself.